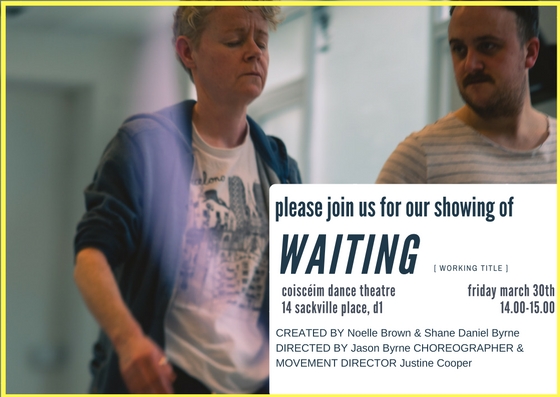 In February 2018, thanks to development from the Arts Council of Ireland and Dublin City Council, Noelle and Shane Byrne begin devising work on a movement memoir with the working title Waiting. Working with Choreographer/Movement Director Justine Cooper and Director Jason Byrne they created and presented a showing of work at CoisCéim in March 2018.
Thanks to kind support from Axis Ballymun and the Riverbank Arts Centre Newbridge in April 2018 Noelle was able to host two workshops for her play Jigsaw.
In April 2018 Noelle and actor/writer Karen Cogan were chosen as co-playwrights on the next stage of Fishambles A Play for Ireland. Their host venue is the Everyman Theatre in Cork.
She is part of the Dublin Fringe Festival's Hot Desk initiative for artists in 2018.